I love classic pasta but sometimes it's nice to change things up and try something new. Today I've used chickpea casarecce from Barilla's delicious new legume range in this super quick and flavour-packed pasta recipe.
This chickpea pasta goes perfectly with the Tuna, lemon, chili, and the variety of fresh herbs. Also, and very importantly, the legume pasta holds its shape and is perfect if you're after a protein-packed option.
For a vegetarian version OR if you don't like Tuna (like my husband Mike) use a can of drained butter beans or cannellini beans in place of the Tuna.
Enjoy the recipe!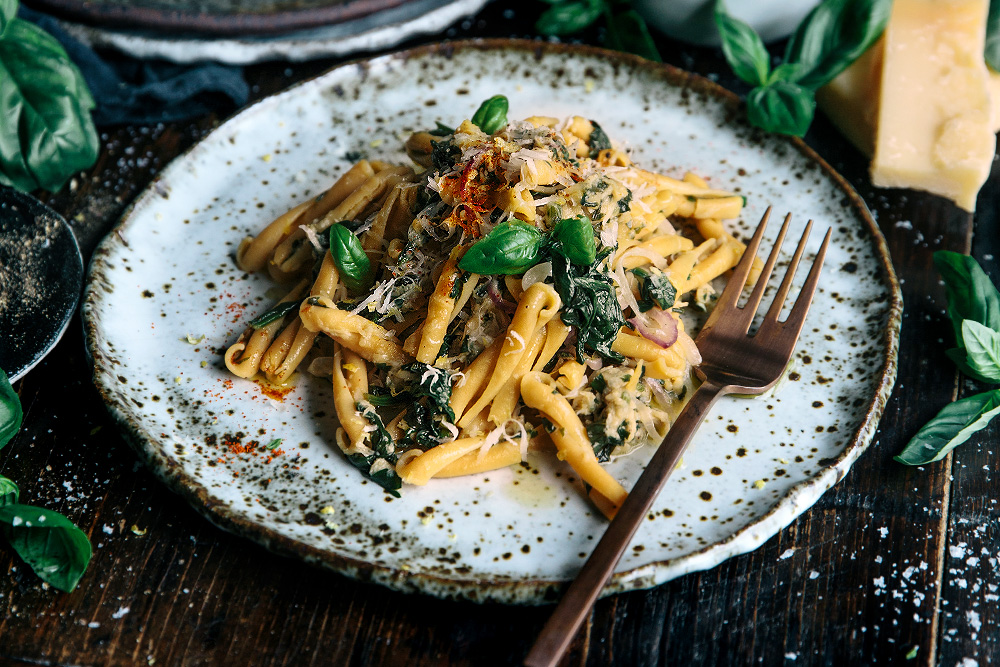 Ingredients

GF

20 minutes

4
250g Barilla Chickpea Casarecce OR pasta of your choice
Extra virgin olive oil
5-6 cloves garlic, crushed
Pinch of chili flakes, to your taste
1 x 185g can good quality tuna, drained
1 bunch chives, finely chopped
1 bunch basil, roughly chopped
1 small bunch parsley (about 1 cup), finely chopped
3 cups baby spinach
Zest of 1 lemon
Juice of half a lemon
1 medium red onion, finely sliced
80g parmesan, finely grated
Sea salt
Black pepper
Method
Cook the pasta in salted boiling water 2 minutes under the cooking time suggested on the packet.
Reserve roughly ¼ cup pasta water.
Drain pasta and set aside.
In a large saucepan drizzle some olive oil and then add the garlic and chili.
Sauté for 1-2 minutes on low to medium heat until fragrant.
Add the tuna, chives, basil, parsley, baby spinach, cooked pasta, lemon zest and juice, red onion, parmesan, a little pasta water - adding more as needed, salt and pepper to taste, then stir to combine.
Sauté over medium heat for 1-2 minutes until the spinach has wilted.
Taste for salt and pepper.
Serve and enjoy!