Here's another delicious new salad recipe full of texture, colour and flavour. A tomato, butter bean & basil salad. Perfect for lunch or as a side with your favourite protein.
If I'm making this for lunch as is I usually add another can of beans just to make it a little more filling.
Enjoy the recipe and as always please let me know if you have any questions.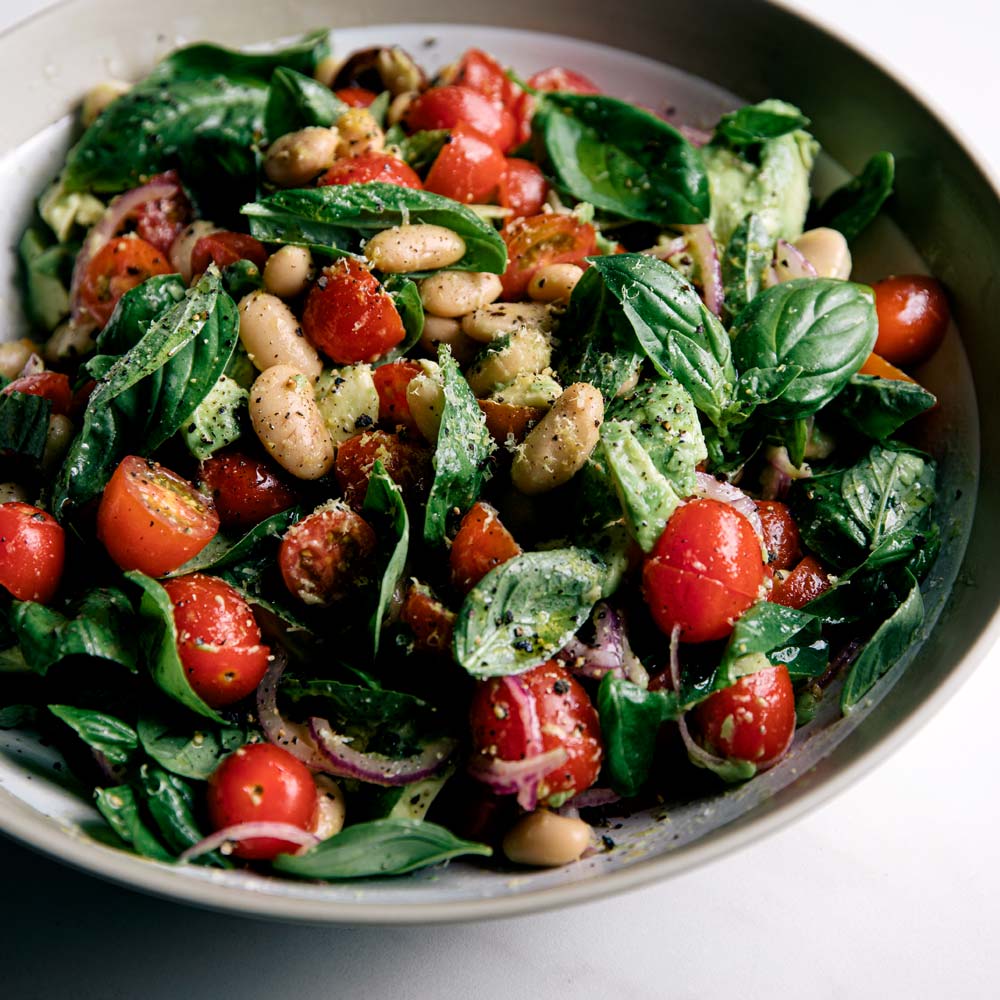 Ingredients

VEG, GF, DF

15 minutes

4-6
1-2 x 400g can drained & rinsed butter beans -OR- cannellini beans
2-3 x 250g punnet fresh cherry tomatoes, sliced in halves
1 large avocado, chopped into 1-inch sized chunks
1/3 medium-sized red onion, finely sliced
1 large bunch fresh basil leaves
Zest & juice of 1 large lemon
Extra virgin olive oil
Salt & freshly cracked black pepper
Method
In a large serving bowl add the cherry tomatoes, drained and rinsed beans, basil leaves, red onion, and avocado.
Add a large pinch of sea salt, and lots of freshly cracked pepper.
Add the zest and juice of 1 lemon, and a generous drizzle of olive oil (roughly 3-4 tbs).
Now gently stir to combine.
Taste and add extra salt, black pepper, lemon zest, and olive oil if required. You want every part of the salad to be super flavourful. Enjoy!