HAPPY NEW YEAR friends! Woohoo! What a great year 2014 has been. I am completely blown away by the love and support Gather & Feast has received over the past three months since launching. Thank you all so much. Here's to a FAB 2015! I have many new recipes and gatherings already planned for January and I can't wait to share them with you all.
I thought I'd kick off the new year by posting one of my favourite blend recipes... my Pineapple, Cucumber, and Mint Blend! It is a deliciously refreshing drink and a great way to start the new year (especially after all the Christmas and New Year feasts over the holiday period).
The pineapple's frothy texture is also perfect for pouring into popsicle moulds and freezing for an icy treat.
Enjoy!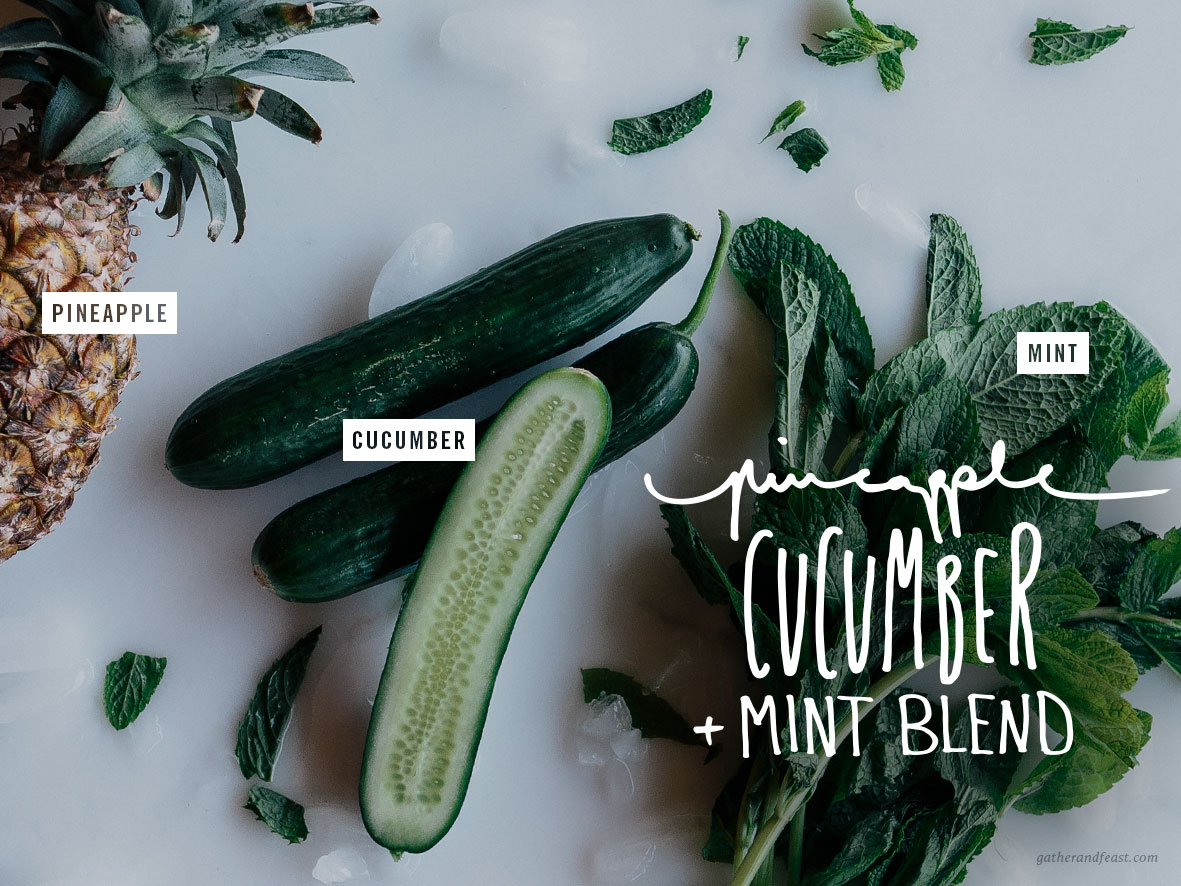 Ingredients

GF, VGN, RSF

10 mins

2 large / 4 small drinks
1 small / medium pineapple, chopped into chunks
1 Lebanese cucumber, chopped into chunks
3 sprigs mint leaves
​1½ cups of ice 
Method
Add the pineapple, cucumber and ice into your blender and blend on high until combined.
Now add in the mint and give it a few 'pulses' to mix through. (Don't over mix as you'll want the mint in pieces, not blended into liquid)
Pour into glasses and serve. The pineapple will give this blend a nice frothy texture. Enjoy! 
Free Resources
Click on the links below to print or save this recipe to your device.

Print friendly recipe PDF

Tablet friendly recipe PDF