This weeks new recipe are these delicious vegan olive oil chocolate chip cookies. They are super chewy, fluffy, and crispy on the edges. They really are the easiest of cookies to put together with the simplest of ingredients, the perfect pantry cookie! Plus they also happen to be vegan. The hardest part is waiting for the dough to rest before you can bake them. ☺ 
I guess you could say these cookies are slightly "healthier" than a standard cookie recipe that uses butter and regular sugar. They also make a great dairy-free alternative if you can't have dairy.
The olive oil paired with the dark chocolate and salt tastes so good. I like to use a fruity extra virgin olive oil but you could also go for a bolder robust flavoured olive oil.
I tested a few versions using a variety of sugars but the coconut sugar is by far the best. It gave them the perfect malty flavour and chewiness that using regular or brown sugar didn't.
These cookies also store perfectly as cookie dough balls in the freezer, ready to bake whenever you need, even one cookie at a time! Haha. ☺
Enjoy the recipe and please let me know if you have any questions.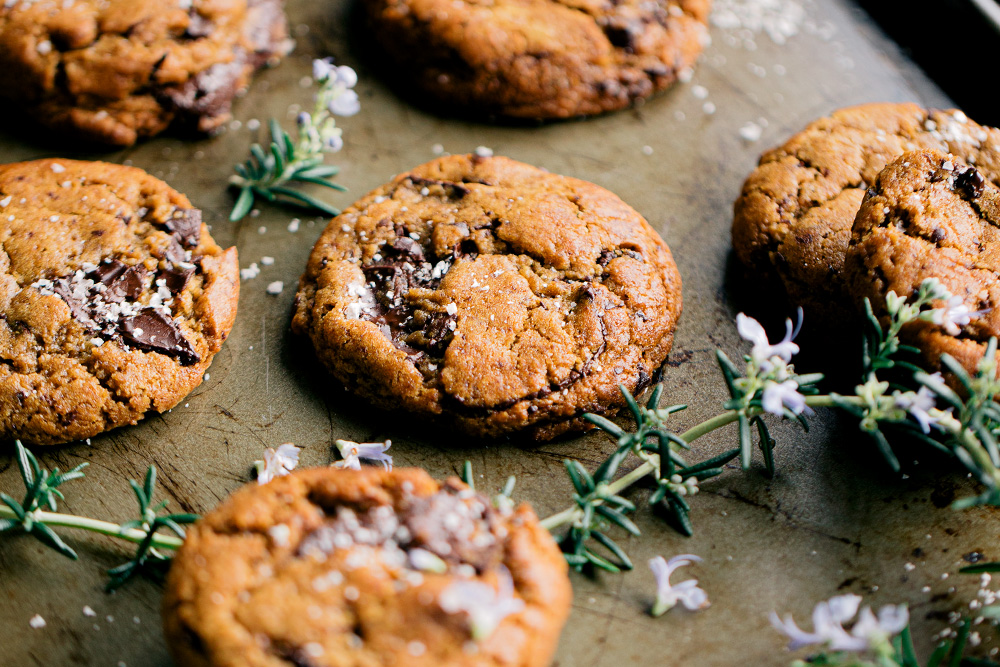 LOVE seeing all your creations! ☺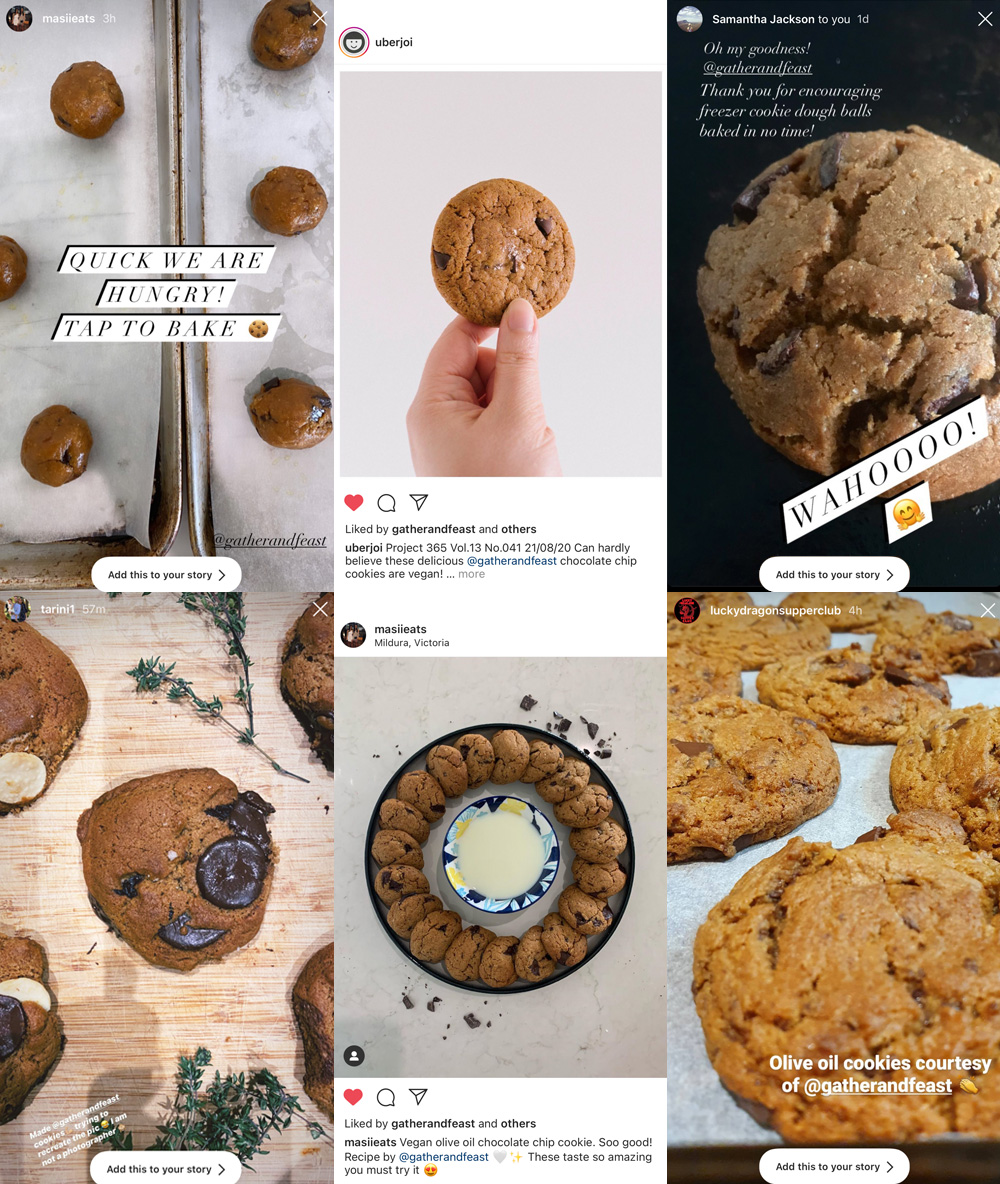 Ingredients

VGN, DF, RSF

30 minutes hands-on & active cooking time (minimum of 3 hours resting time)

16-20
200ml extra virgin olive oil (a milder fruity variety)
80ml cold water
240g coconut sugar
1½ tbs vanilla paste or extract
340g spelt flour OR plain flour
2 tsp baking powder
½ tsp sea salt
200g dark chocolate, roughly chopped
Sea salt flakes for sprinkling
Method
Whisk the olive oil, coconut sugar, water, and vanilla, in a large bowl.
Add the flour, baking powder, sea salt, and dark chocolate, and mix well to combine.
Place the dough into the fridge overnight to rest or for a minimum of 3 hours.
Preheat your oven to 180°C/350°F (fan forced oven).
Scoop the mixture into roughly 2 tbs sized balls and place onto paper-lined baking trays (don't flatten them before baking).
Bake for 14 minutes.
Remove the cookies from the oven and immediately bang the baking tray on the kitchen bench/countertop to flatten them.
Cool and rest for 10 minutes before serving.
Store in an airtight container.
 
You can also store the cookie dough balls in the freezer and bake them as you need - even one cookie at a time haha. Bake them directly from frozen for 15 minutes.