Super simple and super delicious! This roasted tomato and smokey chili spaghetti recipe couldn't be any easier to prepare and yet is still jam-packed with amazing flavour.
All the sauce ingredients go into a baking dish and then into the oven for about 30-40 minutes. Once removed, the tomatoes and garlic get squashed together with a fork and then tossed through the spaghetti. SO easy! Roasting the cherry tomatoes gives them a beautifully sweet flavour. Pair them up with the chili and smokey paprika and you get the perfect combination. 
I like to serve my dish with a little glug of extra virgin olive oil and some fresh basil leaves. You could also serve it with fresh parmesan or some goat's cheese. Enjoy!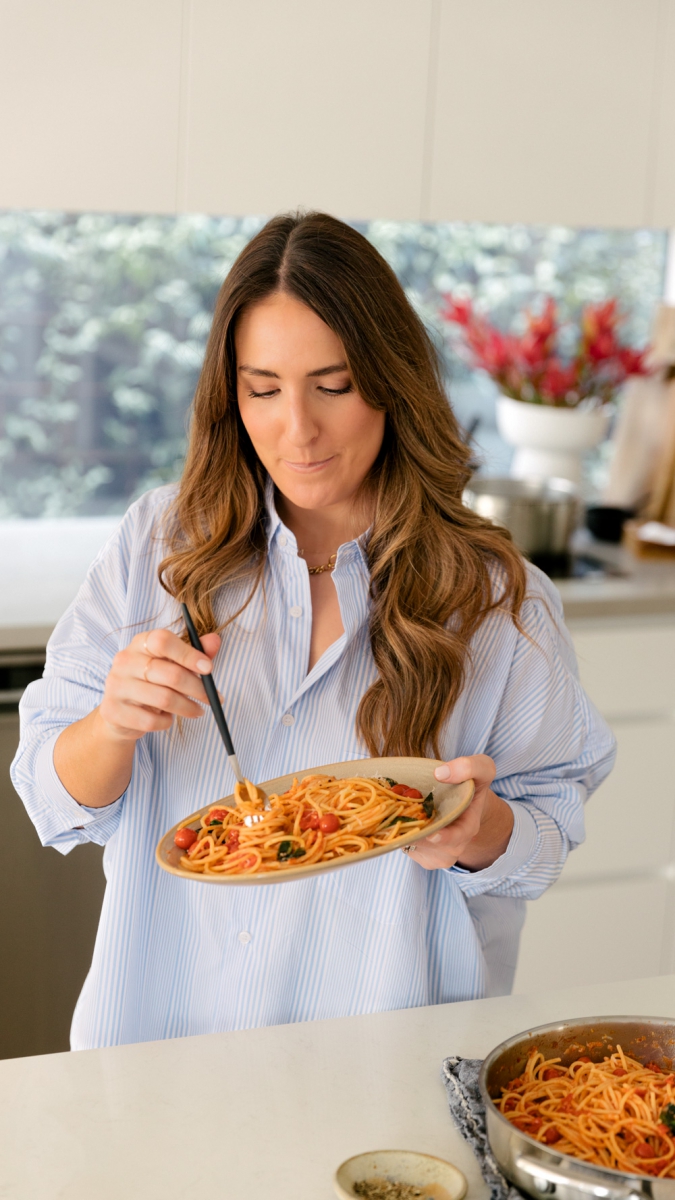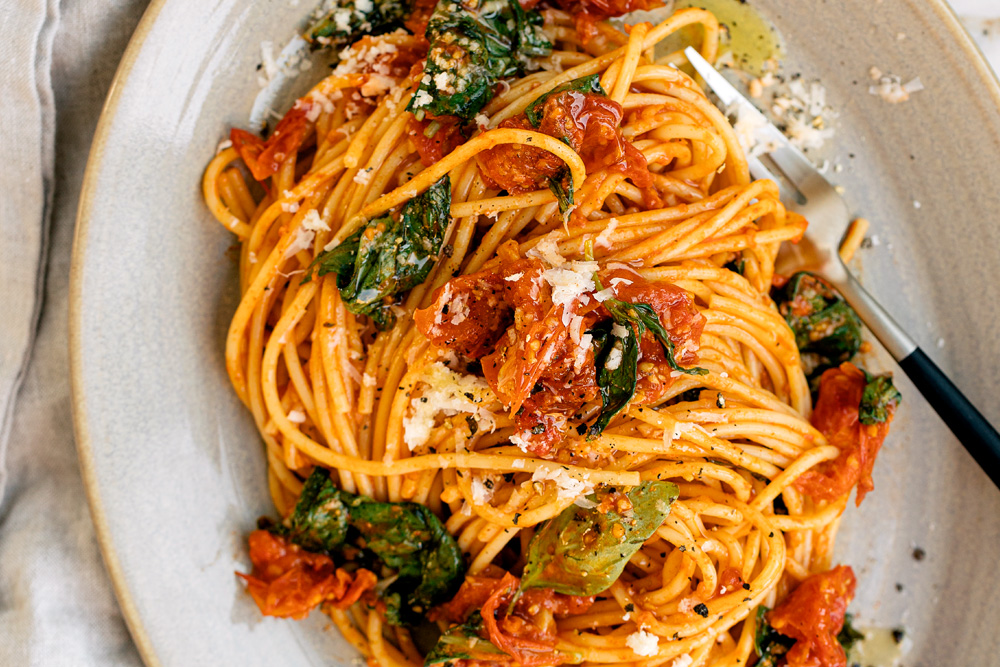 Ingredients

VEG

45 mins

4-6
500g spaghetti 
4 punnets cherry tomatoes
4 large cloves garlic, thickly sliced
½ tsp dried chili flakes (add more if you like it spicy)
1½ tbs smokey paprika
Sea salt
Extra virgin olive oil
1 bunch fresh basil leaves
Freshly grated parmesan (optional)
Method
Preheat your oven to 200°C/390°F (fan forced).
Place the tomatoes, garlic, chili flakes, smokey paprika, a large pinch of sea salt, and a generous glug of olive oil onto a paper-lined baking tray. 
Place in the oven and roast for 30-40 minutes at 200°C/390°F.
Remove the tomatoes from the oven and squash them with a fork ensuring the garlic pieces get squashed into the tomatoes.
Add the fresh basil then set aside.
Cook the spaghetti as per packet instructions.
Toss the spaghetti through the tomato sauce and serve immediately with freshly grated parmesan, cracked black pepper, fresh basil leaves, and a drizzle of extra virgin olive oil.