This week's new recipe is these delicious texture-filled fruit mince pies. Bursting with flavour and the perfect mix of spices, these pies make the perfect treat any time of year, but especially on Christmas Day. They're also ideal for take-home Christmas treats.
Enjoy them at room temperature or with fresh vanilla whipped cream or ice-cream.
They will keep stored in an airtight container in the pantry or fridge for about a week. You can also make the pie filling ahead of time and store it in an airtight jar or container in the fridge for a few weeks before making the pies.
For this recipe, I used a good quality store-bought pastry instead of making shortcrust pastry to make things quick and easy. If you're shopping here in Australia I love to use the pasty brand 'Careme'.
I hope you love these spiced, fruit-filled pies. Let me know if you make it @gatheandfeast and feel free to ask any questions.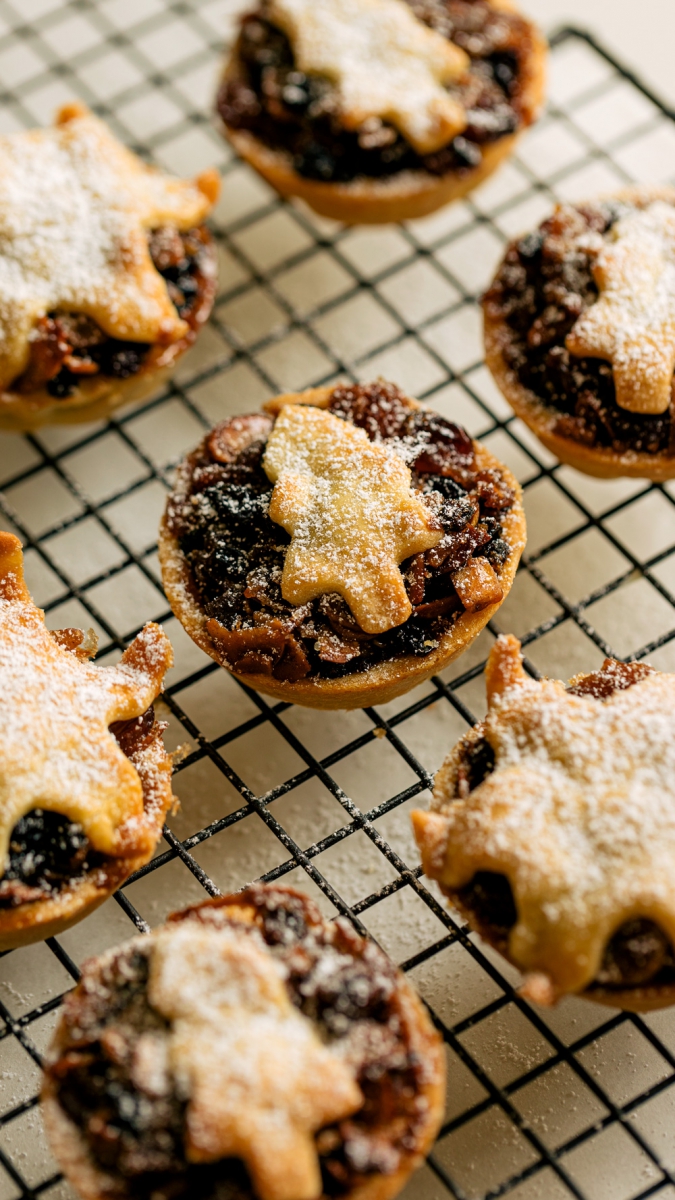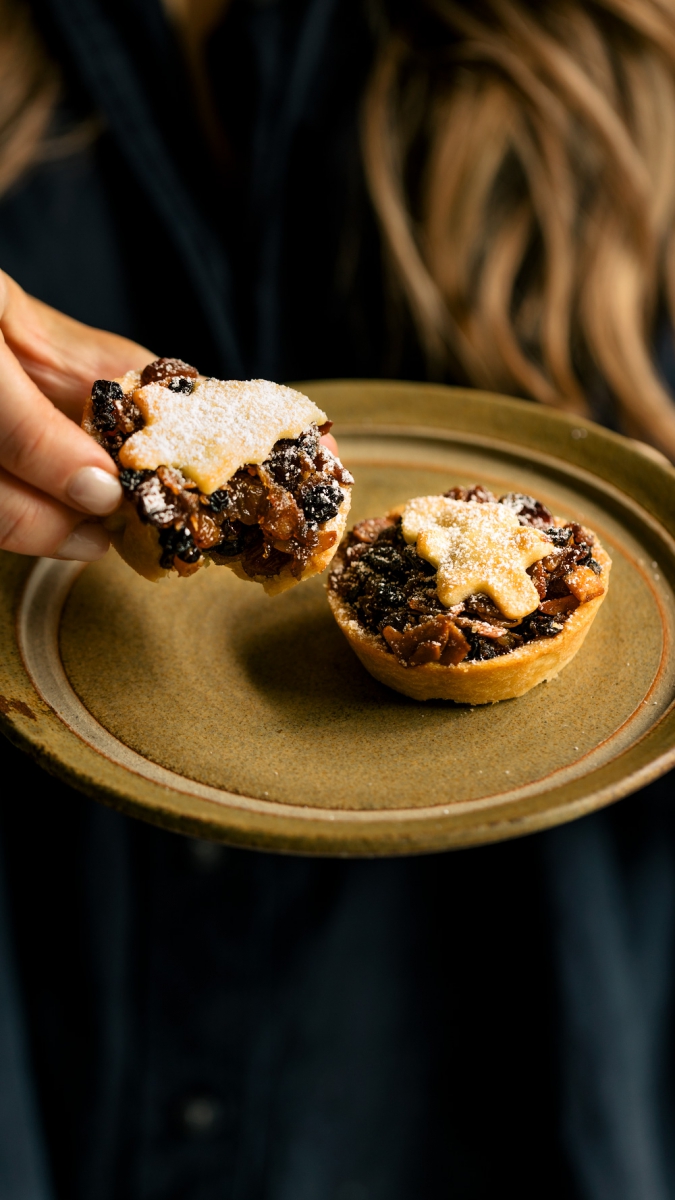 Ingredients

VEG

1 hour + cooling time

Makes 24 little pies (halve ingredients to make 12)
Filling
2 x Pink Lady or Fuji apples, peeled and grated (roughly 300g in total)
150g (1 cup) dried currants
150g (1 cup) sultanas
100g (1/2 cup) mixed peel
70g (3/4 cup) flaked almonds
100g (1/2 cup packed) brown sugar
60g butter
Zest of 1 lemon
1/2 teaspoon allspice
1/4 teaspoon ground ginger
1/4 teaspoon ground clove
1 tablespoon vanilla extract
100ml brandy
Pinch sea salt

Pastry
2 x 435g sheets good quality store-bought sweet shortcrust pastry (1 sheet for 12 pies, 2 sheets for 24 pies)
1 egg, lightly whisked
Granulated/raw sugar for sprinkling
Icing sugar for dusting (optional)
Method
Preheat your oven to 160°C/325°F (fan forced oven).
Place the filling ingredients into a medium saucepan over medium heat.
Stirring occasionally, simmer for 25 minutes until the fruit is softened and the liquid is absorbed. Set aside to cool.
Lightly grease 12 x muffin tins.
Using a 7cm round cookie cutter, cut 12 rounds of the shortcrust pastry.
Next, using the relevant cooking cutters, cut 12 stars or mini trees from the dough.
Add the round dough to the muffin pans and gently press into each hole.
Add 2-3 tablespoons of the cooled fruit mixture into each muffin tin and top with a star or tree-shaped cut dough.
Brush the tops with a beaten egg and sprinkle with raw sugar.
Bake at 160°C/325°F for 25-30 minutes or until golden.
Allow the pies to cool in the tins for 5 minutes before gently removing and placing onto wire racks to cool completely.
Dust with icing sugar to serve.

NOTE: to make 12 pies instead of 24 simply halve the ingredients.